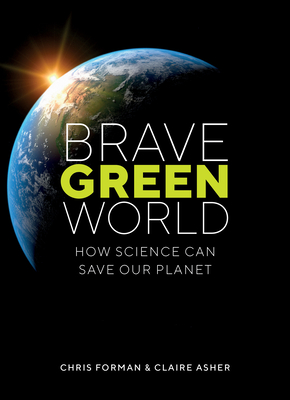 Brave Green World: How Science Can Save Our Planet
Publication Date:
March 30th, 2021
The MIT Press Bookstore
1 on hand, as of Dec 5 4:07pm
(ENVST)
On Our Shelves Now
Description
How we can harness cutting-edge biology and manufacturing to fight waste and pollution.
In Nature, there is little chemical waste; nearly every atom is a resource to be utilized by organisms, ensuring that all the available matter remains in a perpetual cycle. By contrast, human systems of energy production and manufacturing are linear; the end product is waste. In Brave Green World, Chris Forman and Claire Asher show what our linear systems can learn from the efficient circularity of ecosystems. They offer an unblinkered yet realistic and positive vision of a future in which we can combine biology and manufacturing to solve our central problems of waste and pollution.
About the Author
Chris Forman is a physicist with a PhD in protein engineering, conducting research at Northwestern University into the organization of soft matter using experimental, theoretical, and computational approaches. Claire Asher is a biologist with a PhD in evolution and genetics, specializing in the behavior of ants. A widely published science writer, she has performed at the Edinburgh Fringe Festival and the Bloomsbury Theatre and appeared on BBC 4 and BBC Radio 4.
Praise for Brave Green World: How Science Can Save Our Planet
"Humans are superb problem-solvers, and the authors make a convincing case that technology will mitigate at least some of the devastation we are inflicting on the Earth… An ingenious, if highly speculative, save-the-planet proposal that emphasizes science over politics." – Kirkus Reviews
"Nothing is wasted in natural systems, yet humankind produces ever-increasing levels of waste. Scientists and science communicators Chris Forman and Claire Asher consider the cycles in nature and how our linear system — production leading to waste — can learn from the cyclical efficiency of ecosystems." – Nature Climate Change
"[Brave Green World] is an exciting and original contribution to the discussion around sustainability, and it certainly refreshes my appreciation for nature, which has evolved the incredibly complex, ordered and efficient systems that we wish to emulate." – Physics World