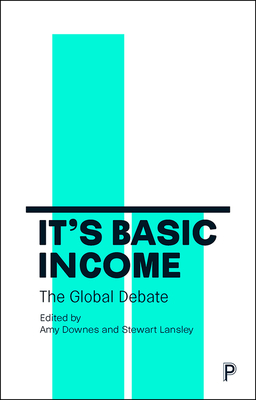 It's Basic Income: The Global Debate
Publication Date:
April 1st, 2018
The MIT Press Bookstore
1 on hand, as of Nov 30 10:32am
(POLSI)
On Our Shelves Now
Description
One of the most talked-about concepts in social welfare of the past few years is basic income, an idea that has rapidly moved from the fringes to the mainstream of political discussion. This book gathers a number of insightful articles on the idea of a basic income and related issues, bringing in international contributors from a variety of economic and social approaches. It offers assessments of trials that have been conducted, obstacles to implementation, and possible avenues for political and economic action. It's intended to be of use to both policy makers and engaged citizens, with a goal of making basic income both more widely understood and more likely to be adopted as a policy around the globe.
Is a Universal Basic Income the answer to an increasingly precarious job landscape?  Could it bring greater financial freedom for women, tackle the issue of unpaid but essential work, cut poverty and promote greater choice? Or is it a dead-end utopian ideal that distracts from more practical and cost-effective solutions? Contributors including musician Brian Eno, prominent academic Peter Beresford OBE, and think tanks such as Demos Helsinki and Y Combinator Research each offer a variety of perspectives from across the globe on the politics and feasibility of basic income. Sharing research and insights from a variety of nations–including India, Finland, Uganda, Brazil, and Canada–It's Basic Income provides a comprehensive guide to the impact this innovative idea could have on work, welfare and inequality in the 21st century.
About the Author
Stewart Lansley is a visiting fellow at the Townsend Centre for International Poverty Research, University of Bristol.
Amy Downes is co-founder of Work till Late design studio and communications consultancy.