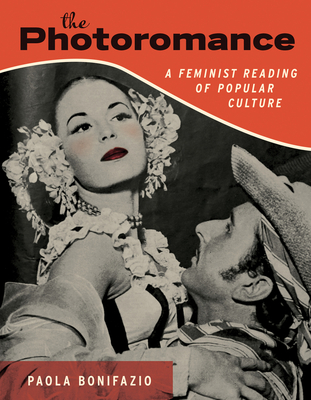 The Photoromance: A Feminist Reading of Popular Culture
Publication Date:
September 22nd, 2020
The MIT Press Bookstore
1 on hand, as of Dec 8 10:45am
(SS:GS)
On Our Shelves Now
Description
A fascinating feminist reading of an often scorned medium: the storytelling, cross-platform success, and female fandom of the photoromance.
Born in Italy and successfully exported to the rest of the world, photoromances had a readership of millions in the postwar years. By the early 1960s, more than ten million Italians read a photoromance each week. Despite its popularity, the photoromance—a form of graphic storytelling that uses photographs instead of drawings—was widely scorned as a medium, and its largely female audience derided as naive, pathetic, and uneducated. In this provocative book, Paola Bonifazio offers another perspective, making a case for the relevance of the photoromance for both feminism and media culture. She argues that the photoromance pioneered storytelling across platforms, elevated characters and artists into brands, and nurtured a devoted fan base. Moreover, Bonifazio shows that female readers—condescended to by intellectuals, journalists, and politicians of both the left and the right—powered the Italian photoromance industry's success.
Bonifazio examines the "convergence culture" of Italian media as photoromance magazines dispersed their content across multiple formats, narrative conventions, editorial and business strategies, and platforms. The plots of photoromances often resembled the storylines of romantic films, and film stars themselves often appeared in photoromances. Bonifazio discusses the media habits of photoromance readers; the use of photoromances to promote political, religious, and social agendas, including a campaign for "birth control in comics"; and long-term fandom. While publishers built lifelong relationships with their readers, the readers built a common identity and culture.
About the Author
Paola Bonifazio is Associate Professor in the Department of French and Italian at the University of Texas at Austin. She is the author of Schooling in Modernity: The Politics of Sponsored Films in Postwar Italy.