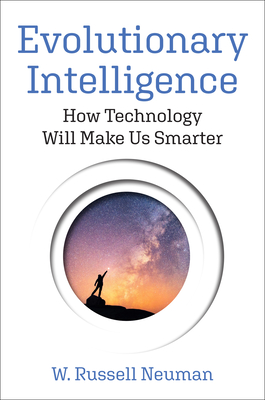 Evolutionary Intelligence: How Technology Will Make Us Smarter
Publication Date:
September 26th, 2023
The MIT Press Bookstore
1 on hand, as of Dec 5 4:07pm
(NEWM)
On Our Shelves Now
Description
A surprising vision of how human intelligence will coevolve with digital technology and revolutionize how we think and behave.
It is natural for us to fear artificial intelligence. But does Siri really want to kill us? Perhaps we are falling into the trap of projecting human traits onto the machines we might build. In Evolutionary Intelligence, Neuman offers a surprisingly positive vision in which computational intelligence compensates for the well-recognized limits of human judgment, improves decision making, and actually increases our agency. In artful, accessible, and adventurous prose, Neuman takes the reader on an exciting, fast-paced ride, all the while making a convincing case about a revolution in computationally augmented human intelligence.
Neuman argues that, just as the wheel made us mobile and machines made us stronger, the migration of artificial intelligence from room-sized computers to laptops to our watches, smart glasses, and even smart contact lenses will transform day-to-day human decision making. If intelligence is the capacity to match means with ends, then augmented intelligence can offer the ability to adapt to changing environments as we face the ultimate challenge of long-term survival.
Tapping into a global interest in technology's potential impacts on society, economics, and culture, Evolutionary Intelligence demonstrates that our future depends on our ability to computationally compensate for the limitations of a human cognitive system that has only recently graduated from hunting and gathering.
About the Author
W. Russell Neuman is Professor of Media Technology at New York University. A founding faculty of the MIT Media Laboratory, he served as Senior Policy Analyst in the White House Office of Science and Technology Policy. His recent books include The Digital Difference: Media Technology and the Theory of Communication Effects.