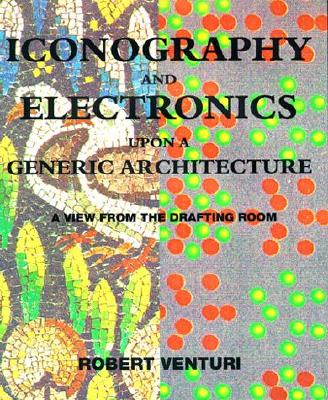 Iconography and Electronics Upon a Generic Architecture: A View from the Drafting Room
Publication Date:
March 2nd, 1998
Special Order - Subject to Availability
Description
Robert Venturi's Complexity and Contradiction in Architecture and Learning from Las Vegas (the latter coauthored with Denise Scott Brown and Steven Izenour) are among the most influential books by any architect of our era -- the one celebrating complexity in architecture, the other the uses of symbolism in commercial and vernacular architecture and signage. This new collection of writings in a variety of genres argues for a generic architecture defined by iconography and electronics, an architecture whose elemental qualities become shelter and symbol.The voice is personal -- eloquent in expounding on the unglamorous side of practice; sometimes vituperative and corrective in addressing clients, theoreticians, and critics; often amusing and humorous in looking back on past projects and opportunities; instructive in describing early influences and tastes; and reflective in assessing his own impact on the profession.The essays include Venturi's 1950 M.F.A. thesis, published here for the first time -- a work that foreshadows many of the themes that were later to make him a controversial and ground-breaking architect and writer -- and a series of vintage Venturi aphorisms.