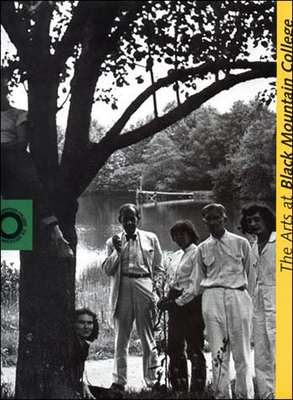 The Arts at Black Mountain College
Publication Date:
March 15th, 2002
Special Order - Subject to Availability
Description
It was at Black Mountain College that Merce Cunningham formed his dance company, John Cage staged his first "happening," and Buckminster Fuller built his first dome. Although it lasted only twenty-four years (1933-1957) and enrolled fewer than 1,200 students, Black Mountain College launched a remarkable number of the artists who spearheaded the avant-garde in America of the 1960s. The faculty included such diverse talents as Anni and Josef Albers, Eric Bentley, Ilya Bolotowsky, Robert Creeley, Willem de Kooning, Robert Duncan, Lyonel Feininger, Paul Goodman, Walter Gropius, Franz Kline, Robert Motherwell, and Charles Olson. Among the students were Ruth Asawa, John Chamberlain, Francine du Plessix Gray, Kenneth Noland, Arthur Penn, Robert Rauschenberg, Kenneth Snelson, Cy Twombly, Stan Vanderbeek, and Jose Yglesias. In this definitive account of the arts at Black Mountain College, back in print after many years, Mary Emma Harris describes a unique educational experiment and the artists and writers who conducted it. She replaces the myth of the college as a haphazardly conceived venture with a portrait of a consciously directed liberal arts school that grew out of the progressive education movement. Proceeding chronologically through the four major periods of the college's history, Harris covers every aspect of its extraordinary curriculum in the visual, literary, and performing arts.
About the Author
Independent scholar Mary Emma Harris is Chair and Director of the Black Mountain College Project.