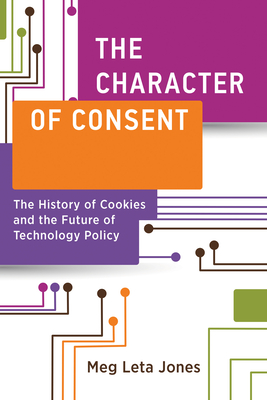 The Character of Consent: The History of Cookies and the Future of Technology Policy (Information Policy)
Publication Date:
June 4th, 2024
Description
The rich, untold origin story of the ubiquitous web cookie—what's wrong with it, why it's being retired, and how we can do better.
Consent pop-ups continually ask us to download cookies to our computers, but is this all-too-familiar form of privacy protection effective? No, Meg Leta Jones explains in The Character of Consent, rather than promote functionality, privacy, and decentralization, cookie technology has instead made the internet invasive, limited, and clunky. Good thing, then, that the cookie is set for retirement in 2024. In this eye-opening book, Jones tells the little-known story of this broken consent arrangement, tracing it back to the major transnational conflicts around digital consent over the last twenty-five years. What she finds is that the policy controversy is not, in fact, an information crisis—it's an identity crisis.
Instead of asking how people consent, Jones asks who exactly is consenting and to what. Packed into those cookie pop-ups, she explains, are three distinct areas of law with three different characters who can consent. Within (mainly European) data protection law, the data subject consents. Within communication privacy law, the user consents. And within consumer protection law, the privacy consumer consents. These areas of law have very different histories, motivations, institutional structures, expertise, and strategies, so consent—and the characters who can consent—plays a unique role in those areas of law. The Character of Consent gives each computer character its due, taking us back to their origin stories within the legal history of computing. By doing so, Jones provides alternative ways of understanding the core issues within the consent dilemma. More importantly, she offers bold new approaches to creating and adopting better tech policies in the future.