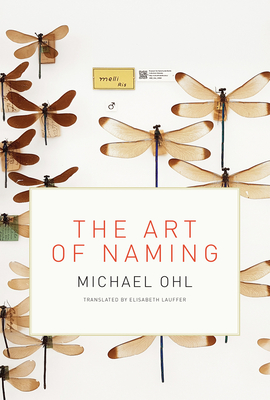 The Art of Naming
Publication Date:
February 26th, 2019
The MIT Press Bookstore
1 on hand, as of Dec 8 10:45am
(GS)
On Our Shelves Now
Description
From Tyrannosaurus rex to Heteropoda davidbowie: scientific naming as a joyful and creative act.
Tyrannosaurus rex. Homo sapiens. Heteropoda davidbowie. Behind each act of scientific naming is a story. In this entertaining and illuminating book, Michael Ohl considers scientific naming as a joyful and creative act. There are about 1.8 million discovered and named plant and animal species, and millions more still to be discovered. Naming is the necessary next step after discovery; it is through the naming of species that we perceive and understand nature. Ohl explains the process, with examples, anecdotes, and a wildly varied cast of characters. He describes the rules for scientific naming; the vernacular isn't adequate. These rules—in standard binomial nomenclature, the generic name followed by specific name—go back to Linnaeus; but they are open to idiosyncrasy and individual expression. A lizard is designated Barbaturex morrisoni (in honor of the Doors' Jim Morrison, the Lizard King); a member of the horsefly family Scaptia beyonceae. Ohl, a specialist in "winged things that sting," confesses that among the many wasp species he has named is Ampulex dementor, after the dementors in the Harry Potter novels. Scientific names have also been deployed by scientists to insult other scientists, to make political statements, and as expressions of romantic love: "I shall name this beetle after my beloved wife."
The Art of Naming takes us on a surprising and fascinating journey, in the footsteps of the discoverers of species and the authors of names, into the nooks and crannies and drawers and cabinets of museums, and through the natural world of named and not-yet-named species.
Praise for The Art of Naming
Modern biologists have trouble with names. They can't keep up with the 20,000 species of living things newly recognized each year, not to mention the estimated millions that remain to be discovered. That's the focus of this brilliant book by Michael Ohl, a biologist at the Natural History Museum in Berlin... Taxonomy, as revealed through Ohl's expert commentary, displays both the wisdom and the wit of the artful scientists who practice it.—Natural History—
The history and practice of scientific naming is both presented as well as mused extensively upon with the intention of showing that far from being rigid and staid, the way in which names are assigned to species, as well as occasionally modified, is rich in creativity, cleverness, humor, and even at times used for the settling of scores.
—The Well-Read Naturalist—
Detailed but engaging...The rules and traditions of taxonomy prove more flexible, even chaotic, than the lay reader is apt to imagine.
—Scott McLemee, Inside Higher Ed—
Ohl is at his best in the book's final chapters, where he merges linguistics, philosophy, and biology together in a consideration of some particularly unusual matters of taxonomy.
—Gregory R. Goldsmith, Science—