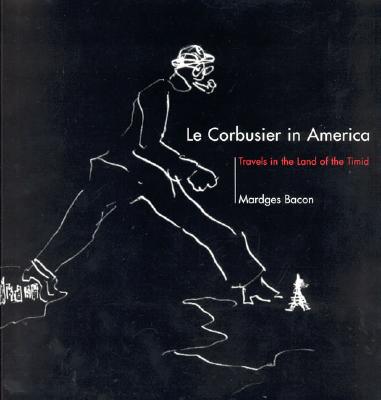 Le Corbusier in America: Travels in the Land of the Timid (Mit Press)
Publication Date:
February 28th, 2003
The MIT Press Bookstore
2 on hand, as of Dec 4 10:31am
(AH)
On Our Shelves Now
Description
How Le Corbusier's first trip to the United States shaped his critique of the country and affected both his work and the diffusion of his ideas.
Le Corbusier's first trip to the United States in 1935 is generally considered a failure because it produced no commissions. The experience nevertheless had a profound effect on him, both personally and professionally. Sponsored by the Museum of Modern Art in New York, Le Corbusier promoted his ideas through a lecture tour, exhibition, and press conferences, as well as in meetings with industrialists, housing reformers, New Deal technocrats, and editors. His lectures were watershed events that advanced the cause of European modernism. Yet he returned to France empty-handed and published a bittersweet account, Quand les Cath drales taient blanches: Voyage au Pays des Timid Personnes (When the Cathedrals Were White: Journey to the Country of Timid People), which faulted America for lacking the courage to adopt his ideas.
In this first major study of Le Corbusier's American tour, Mardges Bacon reconstructs his encounter with America in all its fascinating detail. Through extensive archival research and interviews, she presents a critical history of the tour as well as a nuanced and intimate portrait of the architect. Drawing on the methods of microhistory, she also considers how small ordinary events affect larger biographical, architectural, and cultural developments.
Bacon notes that Le Corbusier's dialogue with America was drafted within a spirited European discourse on Am ricanisme. She contends that the trip validated his concept of a second machine age that would unite standardized industrial methods with a new humanism. Le Corbusier's subsequent work, she suggests, reflected an Americanization, evidenced by the introduction of tension structures and the textured skyscraper conceived as an integrated system with functions articulated. She also defines Le Corbusier's role in the debate over New York City high-rise public housing.
Appearing here in print for the first time are color reproductions of the pastel drawings that illustrated Le Corbusier's American lectures.