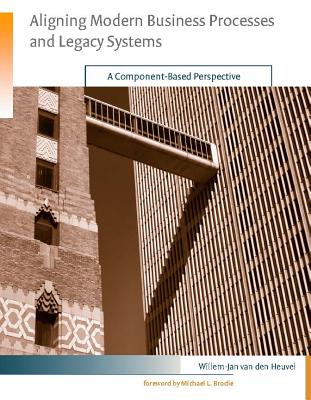 Aligning Modern Business Processes and Legacy Systems: A Component-Based Perspective (Cooperative Information Systems)
Publication Date:
September 1st, 2009
Special Order - Subject to Availability
Description
A methodological framework and theoretical foundation for aligning new business processes with existing information systems through componentization.
Distributed business component computing--the assembling of business components into electronic business processes, which interact via the Internet--caters to a new breed of enterprise systems that are flexible, relatively easy to maintain and upgrade to accommodate new business processes, and relatively simple to integrate with other enterprise systems. Companies with unwieldy, large, and heterogeneous inherited information systems--known as legacy systems--find it extremely difficult to align their old systems with novel business processes. Legacy systems are not only tightly intertwined with existing business processes and procedures but also have a brittle architecture after years of ad-hoc fixes and offer limited openness to other systems. In this book, Willem-Jan van den Heuvel provides a methodological framework that offers pragmatic techniques for aligning component-based business processes and legacy systems. Van den Heuvel's methodology is based on three building blocks: reverse engineering, which allows legacy systems to be componentized; forward engineering, which derives a set of business components from requirements of the new business processes; and alignment of new business processes and componentized legacy systems. Van den Heuvel provides a theoretical foundation for these, with chapters that discuss component-based development, introduce a case study that is used throughout the book to illustrate the methodology, and assess methods and technologies for legacy integration, component adaptation, and process alignment. He describes the methodological framework itself and its techniques to align new business processes with legacy systems by adopting a meet-in-the-middle strategy. Drawing on topics from a wide range of disciplines, including component-based development, distributed computing, business process modeling, and others, Aligning Modern Business Processes and Legacy Systems offers theoretically grounded practical methodology that has been explored and tested in a variety of experiments as well as some real-world projects.