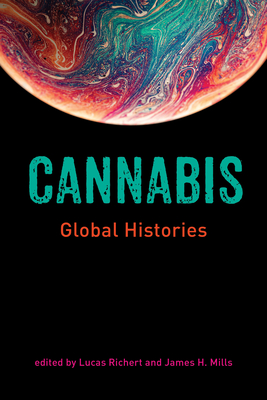 Cannabis: Global Histories
Publication Date:
August 3rd, 2021
Special Order - Subject to Availability
Description
Cannabis consumption, commerce, and control in global history, from the nineteenth century to the present day.
This book gathers together authors from the new wave of cannabis histories that has emerged in recent decades. It offers case studies from Africa, Asia, the Americas, Europe, and the Middle East. It does so to trace a global history of the plant and its preparations, arguing that Western colonialism shaped and disseminated ideas in the nineteenth century that came to drive the international control regimes of the twentieth.
More recently, the emergence of commercial interests in cannabis has been central to the challenges that have undermined that cannabis consensus. Throughout, the determination of people around the world to consume substances made from the plant has defied efforts to stamp them out and often transformed the politics and cultures of using them. These texts also suggest that globalization might have a cannabis history. The migration of consumers, the clandestine networks established to supply them, and international cooperation on control may have driven much of the interconnectedness that is a key feature of the contemporary world.
About the Author
Lucas Richert is George Urdang Chair in the History of Pharmacy at the University of Wisconsin-Madison. His many publications include Break on Through: Radical Psychiatry and the American Counterculture (MIT Press). James H. Mills is Professor of Modern History at the Centre for the Social History of Health and Healthcare (CSHHH) Glasgow, University of Strathclyde. His publications include Cannabis Nation: Control and Consumption in Britain, 1928-2008.