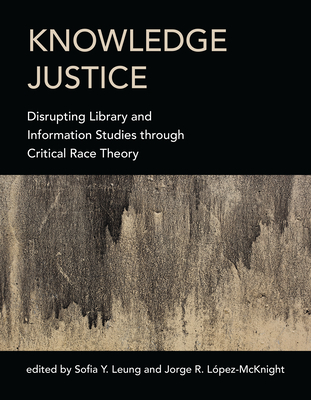 Knowledge Justice: Disrupting Library and Information Studies through Critical Race Theory
Publication Date:
April 13th, 2021
Special Order - Subject to Availability
Description
Black, Indigenous, and Peoples of Color--reimagine library and information science through the lens of critical race theory.
In Knowledge Justice, Black, Indigenous, and Peoples of Color scholars use critical race theory (CRT) to challenge the foundational principles, values, and assumptions of Library and Information Science and Studies (LIS) in the United States. They propel CRT to center stage in LIS, to push the profession to understand and reckon with how white supremacy affects practices, services, curriculum, spaces, and policies.
About the Author
Sofia Leung (she/her) is a librarian, facilitator, and educator in the Boston area. Jorge R. López-McKnight (he/him) is a community college library worker in Austin, Texas.