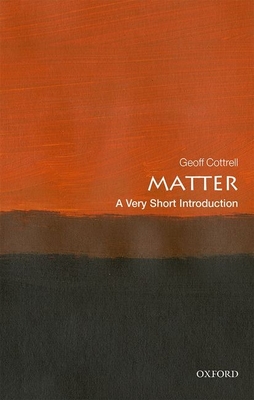 Matter: A Very Short Introduction (Very Short Introductions)
Publication Date:
May 28th, 2019
Publisher:
Oxford University Press, USA
The MIT Press Bookstore
1 on hand, as of Dec 8 10:45am
(VSI)
On Our Shelves Now
Description
What is matter? Matter is the stuff from which we and all the things in the world are made. Everything around us -- from desks, to books, to our own bodies -- are made of atoms, which are small enough that a million of them can fit across the breadth of a human hair. Inside every atom is a tiny nucleus and orbiting the nucleus is a cloud of electrons. The nucleus is made out of protons and neutrons, and by zooming in further, you would find that inside each there are even smaller particles: quarks. Together with electrons, the quarks are the smallest particles that have been seen, and are the indivisible fundamental particles of nature that have existed since the Big Bang, almost 14 billion years ago. The 92 different chemical elements that all normal matter is made from were forged billions of years ago in the Big Bang, inside stars, and in violent stellar explosions.
This Very Short Introduction takes us on a journey from the human scale of matter in the familiar everyday forms of solids, liquids, and gases to plasmas, exotic forms of quantum matter, and antimatter. On the largest scales matter is sculpted by gravity into planets, stars, galaxies, and vast clusters of galaxies. All the matter that that we normally encounter however constitutes only 5% of the matter that exists. The remaining 95% comes in two mysterious forms: dark matter and dark energy. Dark matter is necessary to stop the galaxies from flying apart, and dark energy is needed to explain the observed acceleration of the expansion of the universe. Geoff Cottrell explores the latest research into matter, and shows that there is still a lot we don't know about the stuff our universe is made of.
ABOUT THE SERIES: The Very Short Introductions series from Oxford University Press contains hundreds of titles in almost every subject area. These pocket-sized books are the perfect way to get ahead in a new subject quickly. Our expert authors combine facts, analysis, perspective, new ideas, and enthusiasm to make interesting and challenging topics highly readable.