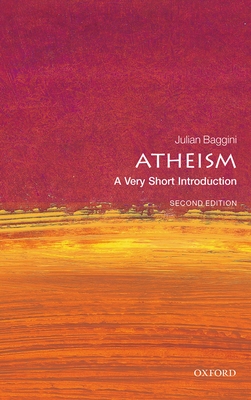 Atheism: A Very Short Introduction (Very Short Introductions)
Publication Date:
November 1st, 2021
Publisher:
Oxford University Press, USA
Usually Ships in 1 to 5 Days
Description
Atheism is often considered to be a negative or pessimistic belief which is characterized by a rejection of values and purpose and a fierce opposition to religion. This Very Short Introduction sets out to dispel the myths that surround atheism, arguing that most western atheism is so-named only because it exists in a tradition in which theism is the norm. Julian Baggini instead asserts that atheists are typically naturalists, who believe that meaning and morality are possible in a finite, natural world.
This second edition includes a new chapter covering the impact and legacy of 'New Atheism', a powerful new movement in atheism in the early twenty first century, driven by books from authors such as Richard Dawkins and Sam Harris, and which is having a profound impact across the Western world. Baggini also considers whether East Asia has been historically atheist, and atheism in recent European history, before exploring the position of atheists around the world today. Throughout, the book presents an intellectual case for atheism that rests as much upon positive arguments for its truth as on negative arguments against religion.
bVery Short Introductionsb: Brilliant, Sharp, Inspiring /b
ABOUT THE SERIES: The Very Short Introductions series from Oxford University Press contains hundreds of titles in almost every subject area. These pocket-sized books are the perfect way to get ahead in a new subject quickly. Our expert authors combine facts, analysis, perspective, new ideas, and enthusiasm to make interesting and challenging topics highly readable.