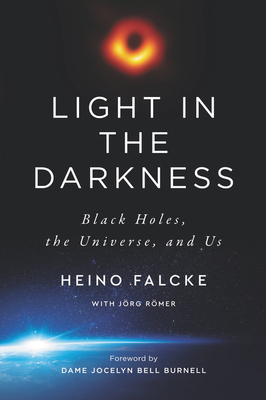 Light in the Darkness: Black Holes, the Universe, and Us
Publication Date:
May 17th, 2022
The MIT Press Bookstore
1 on hand, as of Nov 30 10:32am
(GS:CO)
On Our Shelves Now
Description
The International Bestseller
On April 10, 2019, award-winning astrophysicist Heino Falcke presented the first image ever captured of a black hole at an international press conference—a turning point in astronomy that Science magazine called the scientific breakthrough of the year. That photo was captured with the unthinkable commitment of an intercontinental team of astronomers who transformed the world into a global telescope. While this image achieved Falcke's goal in making a black hole "visible" for the first time, he recognizes that the photo itself asks more questions for humanity than it answers.
Light in the Darkness takes us on Falcke's extraordinary journey to the darkest corners of the universe. From the first humans looking up at the night sky to modern astrophysics, from the study of black holes to the still-unsolved mysteries of the universe, Falcke asks, in even the greatest triumphs of science, is there room for doubts, faith, and a God? A plea for curiosity and humility, Light in the Darkness sees one of the great minds shaping the world today as he ponders the big, pressing questions that present themselves when we look up at the stars.
About the Author
Heino Falcke is a German professor of radio astronomy and astroparticle physics at the Radboud University Nijmegen. He was a winner of the 2011 Spinoza Prize. His main field of study is black holes. He lives in Berlin.
Praise for Light in the Darkness: Black Holes, the Universe, and Us
"Heino Falcke has produced a personal memoir of his key role in a scientific discovery that required boldness, persistence, technical expertise and complicated logistics involving hundreds of experts spread around the world. You don't need to be a scientist to enjoy this clearly written book--and it's a welcome bonus that the author offers a broader prospective on the motives that drive us to seek understanding of the cosmos and our place in it." — SIR MARTIN REES, Astronomer Royal
"A very personal account of the incredible journey Falcke and colleagues took to achieve the seemingly impossible task of taking an image of a black hole." — BRIAN P. SCHMIDT, Nobel Prize–Winning Astronomer and Vice- Chancellor of the Australian National University