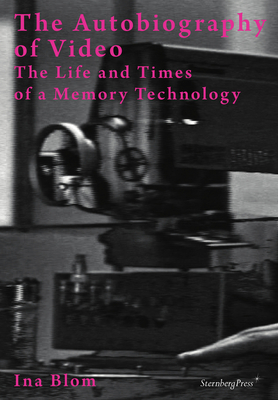 The Autobiography of Video: The Life and Times of a Memory Technology
Publication Date:
September 2nd, 2016
Publisher:
Sternberg Press
Special Order - Subject to Availability
Description
In this innovative take on early video art, Ina Blom considers the widespread notion that analog video was endowed with lifelike memory and agency. Reversing standard accounts of artistic uses of video, she follows the reflexive unfolding of a technology that seemed to deploy artists and artistic frameworks in the creation of new technical and social realities. She documents, among other things, video's emergence through the framework of painting, its identification with biological life, its exploration of the outer limits of technical and mental time control, and its construction of new realms of labor and collaboration. Enlisting a distinctly media-archaeological approach, Blom's new book—her second from Sternberg Press—is a brilliant look at the relationship between video memory and social ontology.
About the Author
Ina Blom is a professor at the Department of Philosophy, Classics, History of Art and Ideas, University of Oslo, as well as visiting professor at the Department of Art History, University of Chicago.