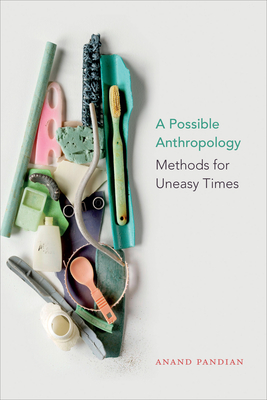 A Possible Anthropology: Methods for Uneasy Times
Publication Date:
October 18th, 2019
Publisher:
Duke University Press
The MIT Press Bookstore
2 on hand, as of Nov 30 10:32am
(PHILO)
On Our Shelves Now
Description
In a time of intense uncertainty, social strife, and ecological upheaval, what does it take to envision the world as it yet may be? The field of anthropology, Anand Pandian argues, has resources essential for this critical and imaginative task. Anthropology is no stranger to injustice and exploitation. Still, its methods can reveal unseen dimensions of the world at hand and radical experience as the seed of a humanity yet to come. A Possible Anthropology is an ethnography of anthropologists at work: canonical figures like Bronislaw Malinowski and Claude L vi-Strauss, ethnographic storytellers like Zora Neale Hurston and Ursula K. Le Guin, contemporary scholars like Jane Guyer and Michael Jackson, and artists and indigenous activists inspired by the field. In their company, Pandian explores the moral and political horizons of anthropological inquiry, the creative and transformative potential of an experimental practice.
About the Author
Anand Pandian teaches anthropology at Johns Hopkins University. His books include Reel World: An Anthropology of Creation and the coedited volume Crumpled Paper Boat: Experiments in Ethnographic Writing, both also published by Duke University Press.