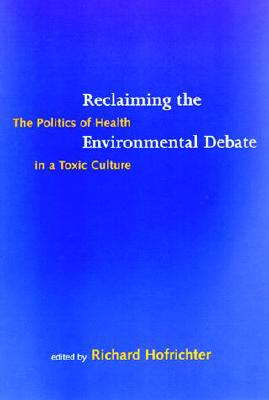 Reclaiming the Environmental Debate: The Politics of Health in a Toxic Culture (Urban and Industrial Environments)
Publication Date:
May 12th, 2000
Special Order - Subject to Availability
Description
An expanding array of hazardous substances poses an increasing threat to public health. But what makes our society a toxic culture are the social arrangements that encourage and excuse the deterioration of human health and the environment. Elements of toxic culture include the unquestioned production of hazardous wastes, economic blight, substandard housing, chronic stress, exploitative working conditions, and dangerous technologies. Toxic culture is also a metaphor for the ways our language, concepts, and values frame debates, ignoring the political conflicts and power relations that influence public health.Reflecting a diversity of voices and critical perspectives, the essays in this book range from critiques of traditional thinking and practices to strategies for shifting public consciousness to create healthy communities. Rather than emphasize policy reform, medical advances, and individual behavior, the essays stress the causes of ill health associated with the production, use, and disposal of resources and, more important, inequality. The contributors include academics, political activists, and artists. Connecting the essays are a recognition of the political and cultural dynamics that influence public health and a commitment to organize against the powerful interests that perpetuate our toxic culture.Contributors: Robin Andersen, Mary Arquette, Marcy Darnovsky, Giovanna Di Chiro, John Bellamy Foster, Mindy Thompson Fullilove, Robert E. Fullilove, III, Al Gedicks, Richard Hofrichter, Joshua Karliner, Charles Levenstein, Timothy W. Luke, Rafael Mares, Branda Miller, Mary H. O'Brien, John O'Neal, Sheldon Rampton, William Shutkin, John Stauber, Sandra Steingraber, Alice Tarbell, John Wooding.