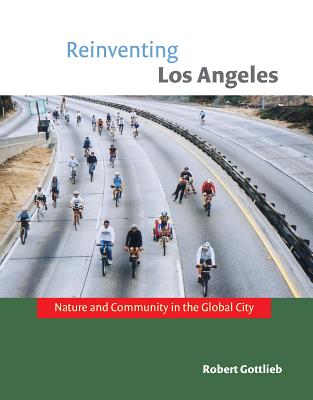 Reinventing Los Angeles: Nature and Community in the Global City (Urban and Industrial Environments)
Publication Date:
November 1st, 2007
Special Order - Subject to Availability
Description
Describes how water politics, cars and freeways, and immigration and globalization have shaped Los Angeles, and how innovative social movements are working to make a more livable and sustainable city.
Los Angeles--the place without a sense of place, famous for sprawl and overdevelopment and defined by its car-clogged freeways--might seem inhospitable to ideas about connecting with nature and community. But in Reinventing Los Angeles, educator and activist Robert Gottlieb describes how imaginative and innovative social movements have coalesced around the issues of water development, cars and freeways, and land use, to create a more livable and sustainable city. Gottlieb traces the emergence of Los Angeles as a global city in the twentieth century and describes its continuing evolution today. He examines the powerful influences of immigration and economic globalization as they intersect with changes in the politics of water, transportation, and land use, and illustrates each of these core concerns with an account of grass roots and activist responses: efforts to reenvision the concrete-bound, fenced-off Los Angeles River as a natural resource; "Arroyofest," the closing of the Pasadena Freeway for a Sunday of walking and bike riding; and immigrants' initiatives to create urban gardens and connect with their countries of origin. Reinventing Los Angeles is a unique blend of personal narrative (Gottlieb himself participated in several of the grass roots actions described in the book) and historical and theoretical discussion. It provides a road map for a new environmentalism of everyday life, demonstrating the opportunities for renewal in a global city.