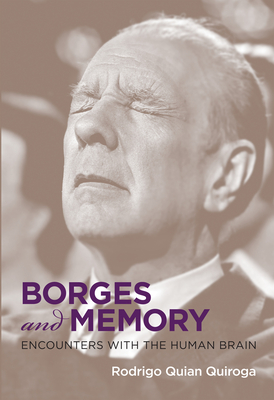 Borges and Memory: Encounters with the Human Brain (Inside Technology)
Publication Date:
October 31st, 2023
Usually Ships in 1 to 5 Days
Description
A scientist's exploration of the working of memory begins with a story by Borges about a man who could not forget.
Imagine the astonishment felt by neuroscientist Rodrigo Quian Quiroga when he found a fantastically precise interpretation of his research findings in a story written by the great Argentinian fabulist Jorge Luis Borges fifty years earlier. Quian Quiroga studies the workings of the brain—in particular how memory works—one of the most complex and elusive mysteries of science. He and his fellow neuroscientists have at their disposal sophisticated imaging equipment and access to information not available just twenty years ago. And yet Borges seemed to have imagined the gist of Quian Quiroga's discoveries decades before he made them.
The title character of Borges's "Funes the Memorious" remembers everything in excruciatingly particular detail but is unable to grasp abstract ideas. Quian Quiroga found neurons in the human brain that respond to abstract concepts but ignore particular details, and, spurred by the way Borges imagined the consequences of remembering every detail but being incapable of abstraction, he began a search for the origins of Funes. Borges's widow, María Kodama, gave him access to her husband's personal library, and Borges's books led Quian Quiroga to reread earlier thinkers in philosophy and psychology. He found that just as Borges had perhaps dreamed the results of Quian Quiroga's discoveries, other thinkers—William James, Gustav Spiller, John Stuart Mill—had perhaps also dreamed a story like "Funes."
With Borges and Memory, Quian Quiroga has given us a fascinating and accessible story about the workings of the brain that the great creator of Funes would appreciate.