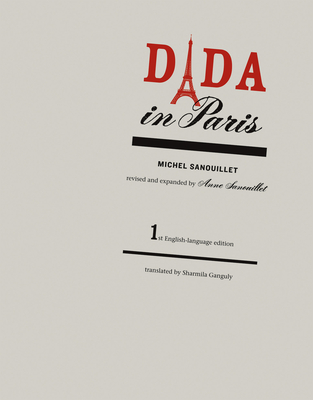 Dada in Paris
Publication Date:
September 14th, 2012
Special Order - Subject to Availability
Description
The long-awaited publication in English of the definitive book on Paris Dada.
Michel Sanouillet's Dada in Paris, published in France in 1965, reintroduced the Dada movement to a public that had largely ignored or forgotten it. More than forty years later, it remains both the unavoidable starting point and the essential reference for anyone interested in Dada or the early-twentieth century avant-garde. This first English-language edition of Sanouillet's definitive work (a translation of the expanded 2005 French edition) gives English-speaking readers their first direct access to the author's monumental history (based on years of research, including personal involvement with most of the Dadaists still living at the time) and massive compilation of previously unpublished correspondence, including more than 200 letters to and from such movement luminaries as Tristan Tzara, André Breton, and Francis Picabia.
Dada in Paris offers a behind-the-scenes account of the French avant-garde's riotous adolescence.
About the Author
Michel Sanouillet is a French art historian and one of the leading scholars of the Dada movement. He is Dean Emeritus of the University of Nice, Professor Emeritus at the University of Toronto, and founder and first president of the International Association for the Study of Dada and Surrealism.
Praise for Dada in Paris
It is Sanouillet's exhaustive approach and painstaking attention to detail, coupled with the obvious pleasure he gained from his research that makes this excellent translation a must for any Dada fan who has not read it in the original language.—The Art Newspaper—