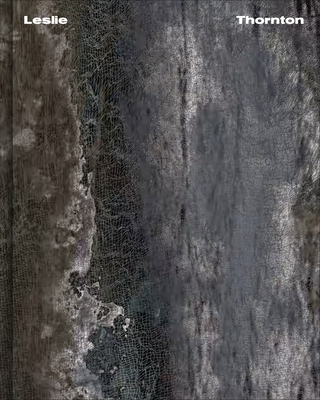 Leslie Thornton
Publication Date:
August 23rd, 2022
Publisher:
Sternberg Press
Special Order - Subject to Availability
Description
The first monograph on artist and filmmaker Leslie Thornton: essential, foundational scholarship on her influential work in film and video.
Produced on the occasion of a major solo exhibition of Leslie Thornton at the MIT List Visual Arts Center, as well as a recent solo exhibition at Kunstverein Nurnberg, this richly illustrated volume will be the first monograph on this important artist and filmmaker, and offers essential, foundational scholarship on Thornton's influential work in film and video.
 
Thornton's early encounters with experimental, structuralist, and cinéma vérité traditions fueled her iconoclastic take on the moving image and gave shape to her practice of weaving together her own footage and voice with archival film and audio. In part through her forceful and dynamic use of sound, Thornton exposes the limits of language and vision in her works, while acknowledging the ways that language and vision nevertheless remain central to scientific discourse and narrative in general. Her work consistently interrogates modes of representation and the violence of looking, pushing beyond critiques of the gaze to consider biases in perception, or the way voice and sound can undermine an otherwise dominant visual narrative.
 
Copublished with MIT List Visual Arts Center and Kunstverein Nürnberg
 
About the Author
Natalie Bell is curator at the MIT List Visual Arts Center. She was previously Associate Curator at the New Museum, New York, where she organized over a dozen solo exhibitions and co-curated several major group exhibitions.
 
Dan Kidner is a curator and critic based in London. He is a senior lecturer in the School of Art at Kingston University.
 
Milan Ther is a curator and writer who since 2018 has served as Director of Kunstverein Nürnberg—Albrecht Dürer Gesellschaft, where he recently organized Leslie Thornton's exhibition GROUND (2020).