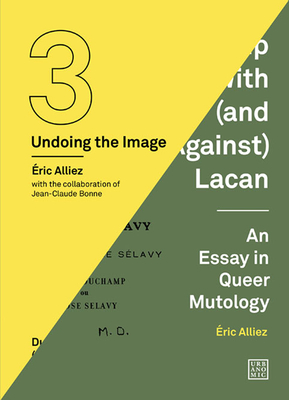 Duchamp Looked At (From the Other Side) / Duchamp With (and Against) Lacan: (Undoing the Image 3) (Urbanomic / Art Editions)
Publication Date:
December 27th, 2022
The MIT Press Bookstore
1 on hand, as of Dec 8 10:45am
(PHILO)
On Our Shelves Now
Description
A detailed examination of the motivations and precise coordinates of Duchamp's break from painting into the field of the linguistic sign.
Matisse and Duchamp seem to incarnate ideal poles of the tension internal to modern art as it plunged into crisis the idea of the image—a polemical operation that opened the way to contemporary art's auto-problematization of experimental constructivism. Where Matisse subverted the aesthetic regime by bringing painting out of itself to invest its environment in a Bergsonian energetics of color, Duchamp cuts it off from the plastic arts through a reversal of Bergson's in-the-making. The readymade captures a literalized signifier of this perspective. Duchamp Looked At is an extraordinarily rich philosophical study that offers a startling new account of the dis/continuity between the problems of contemporary art and the new articulations Duchamp fabricated between image and idea, science and art, painting and language.
Alliez and Bonne's meticulous archaeological survey rediscovers the real problems and motivations of "Duchamp-thought" through a close analysis of his entire oeuvre: from the Nudes in which the problem of representing movement is gradually displaced into the realm of the virtual, the image disqualified in favor of the diagram, to the pataphysical sciences of chance and the particular, the readymades, the Large Glass and Étant donnés—and beyond, as the artist carbonizes the gallery with 1200 Sacks of Coal and ties it up with Miles of String, in installations that take Duchamp beyond Duchamp.
Praise for Duchamp Looked At (From the Other Side) / Duchamp With (and Against) Lacan: (Undoing the Image 3) (Urbanomic / Art Editions)
"The requisite productive tension between the history of art and philosophical concerns is nothing less than inspiring."
—Jae Emerling, Critical Inquiry