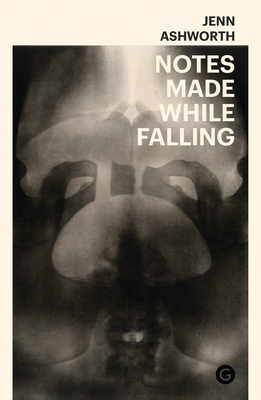 Notes Made While Falling
Publication Date:
November 12th, 2019
Publisher:
Goldsmiths Press
The MIT Press Bookstore
1 on hand, as of Dec 5 4:07pm
(ESSAY)
On Our Shelves Now
Description
A genre-bending meditation on sickness, spirituality, creativity, and the redemptive powers of writing.
Notes Made While Falling is both a genre-bending memoir and a cultural study of traumatized and sickened selves in fiction and film. It offers a fresh, visceral, and idiosyncratic perspective on creativity, spirituality, illness, and the limits of fiction itself. At its heart is a story of a disastrously traumatic childbirth, its long aftermath, and the out-of-time roots of both trauma and creativity in an extraordinary childhood.
Moving from fairgrounds to Agatha Christie, from literary festivals to neuroscience and the Bible, from Chernobyl to King Lear, Ashworth takes us on a fantastic journey through familiar landscapes transformed through unexpected encounters and comic combinations. The everyday provides the ground for the macabre and the absurd, as the narration twists and stretches time. Hovering on the edge of madness, writing, it seems, might keep us sane—or might just allow us to keep on living.
In Notes Made While Falling, Ashworth calls for a redefinition of the creative work of thinking, writing, teaching, and being, and she underlines the necessity of a fearlessly compassionate and empathic attention to vulnerability and fragility.
Praise for Notes Made While Falling
Ashworth in particular is almost frantic to find a kind of container that isn't chronological but captures instead the fluctuating, flickering, needle-jumping, train-derailing nature of the traumatic. She experiments with broken and braided narratives, modes for conveying the present tense of distress, the way it ruptures time.—Olivia Laing, Guardian—
Sometimes you read a book so unusual, so defying of genre, that it's hard to know what to write about it. Something that is experimental with language and format without ever losing its tethering to the ground. All I can say is that Notes Made While Falling (2019) is special, and reading was an extraordinary experience.
—Stuckinabook.com—
Ashworth cuts through time and place, exploring the roots and fallout of earlier trauma and an ongoing battle to shape her bloody birth story into fiction.
—Bookanista—
I've zero appetite for traditional non-fiction these days, the balanced, authoritative kind that aspires to inform and entertain. The writers I want to devote brain time to take personal risks and push at the edges of thought and experience while embracing incompleteness, skew, wryness and wit. So it's thrilling that books such as Jenn Ashworth's Notes Made While Falling (Goldsmiths Press) – an intelligent hybrid of memoir and criticism that explores afresh how we might process trauma – exist in the world.
—NEW STATESMAN—
Ashworth's research is painstaking in the truest sense of the word. It is exhaustive, scouring and interrogative. She draws deeply from critical theory and examines writers experimenting with genre and form while pushing the boundaries herself.
—The List—