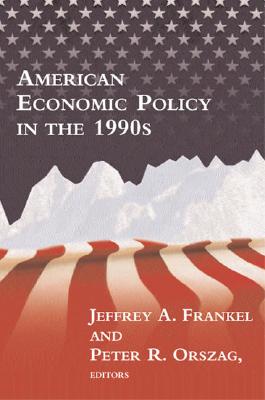 American Economic Policy in the 1990s
Publication Date:
April 12th, 2002
Special Order - Subject to Availability
Description
The 1990s saw the best economic performance in the United States in three decades. Strong economic growth and falling unemployment were accompanied by low inflation and rising budget surpluses. Although personal bankruptcies climbed, the personal saving rate fell, and the trade deficit expanded, overall, U.S. economic performance during the 1990s was outstanding.
This book is a unique attempt to write the first history of the making of American economic policy during the 1990s. One way to view it is as a "debriefing" of those who made the decisions. Each chapter is devoted to a particular area of economic policy and consists of a background paper written by leading academic economists together with short essays by prominent policymakers, many of whom served in the Clinton administration or previous administrations, and by independent observers. The questions asked about each policy area include: What were the pros and cons of alternative options under consideration? What decision was made? What were the relevant economic arguments for that decision, and what political interests were served? Were other options missing from consideration? Is it possible to judge whether the decision was the right one? Are there lessons for the future?
About the Author
Peter R. Orszag is a Senior Fellow in Economic Studies at the Brookings Institution.