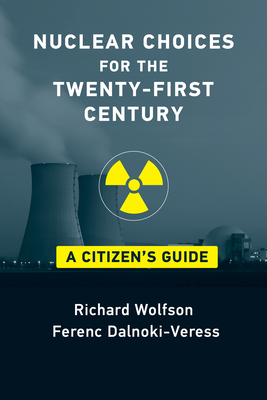 Nuclear Choices for the Twenty-First Century: A Citizen's Guide
Publication Date:
March 23rd, 2021
Special Order - Subject to Availability
Description
An authoritative and unbiased guide to nuclear technology and the controversies that surround it.
Are you for nuclear power or against it? What's the basis of your opinion? Did you know a CT scan gives you some 2 millisieverts of radiation? Do you know how much a millisievert is? Does irradiation make foods safer or less safe? What is the point of a bilateral Russia-US nuclear weapons treaty in a multipolar world? These are nuclear questions that call for nuclear choices, and this book equips citizens to make these choices informed ones. It explains, clearly and accessibly, the basics of nuclear technology and describes the controversies surrounding its use.
About the Author
Richard Wolfson is Benjamin F. Wissler Professor of Physics at Middlebury College. Ferenc Dalnoki-Veress is Scientist-in-Residence and Adjunct Professor at the Middlebury Institute of International Studies.