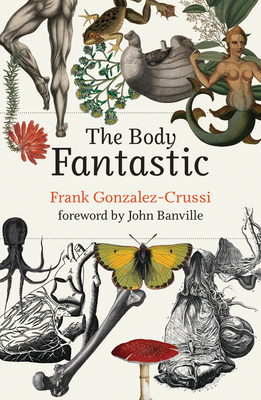 The Body Fantastic
Publication Date:
August 10th, 2021
Special Order - Subject to Availability
Description
The body in dreams, myths, legends, and anecdotes of the fantastic as expressions of human corporeality.
In The Body Fantastic, Frank Gonzalez-Crussi looks at the human body through the lens of dreams, myths, legends, and anecdotes of the bizarre, exploring the close connection of the fictitious and the fabulous to our conception of the body. He chronicles, among other curious cases, the man who ate everything (including boiled hedgehogs and mice on toast), the therapeutic powers of saliva, hair that burst into flames, and an "amphibian man" who lived under water. Drawing on clinical records, popular lore, and art, history, and literature, Gonzalez-Crussi considers the body in both real and imaginary dimensions.
Myths and stories, Gonzalez-Crussi reminds us, are the symbolic expression of our aspirations and emotions. These fantastic tales of bodies come from the deepest regions of the human psyche. Ancient Greeks, for example, believed that the uterus wandered around inside a woman's body--an "animal within an animal." If a woman sniffed an unpleasant odor, the uterus would retreat. Organized "digestive excess" began with the eating and drinking contests of antiquity and continue through the hot-dog eating competitions of today. And the "libido-podalic association," connecting male sexuality and the foot, insinuated itself into mainstream medicine in the sixteenth century; meanwhile, the feet of women in some cultures were scrupulously kept from view. Gonzalez-Crussi shows that the many imaginary representations of the body are very much a part of our corporeality.
Praise for The Body Fantastic
"Playful, erudite, expansive, the book gives one much to chew on, widening our understanding of our corporeal selves, as well as how that understanding has shifted and evolved over time." '
—The Boston Globe

"I cannot recommend this book enough . . . I guarantee that the book will contain information you've not read before, and that it will fascinate and delight any new reader."
— The Folklore Podcast website