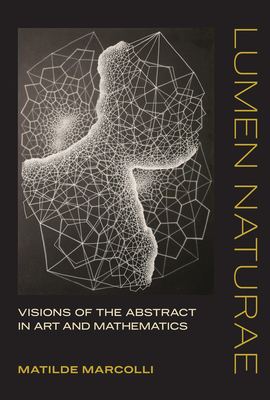 Lumen Naturae: Visions of the Abstract in Art and Mathematics
Publication Date:
May 26th, 2020
The MIT Press Bookstore
2 on hand, as of Dec 8 10:45am
(MATH)
On Our Shelves Now
Description
Exploring common themes in modern art, mathematics, and science, including the concept of space, the notion of randomness, and the shape of the cosmos.
This is a book about art—and a book about mathematics and physics. In Lumen Naturae (the title refers to a purely immanent, non-supernatural form of enlightenment), mathematical physicist Matilde Marcolli explores common themes in modern art and modern science—the concept of space, the notion of randomness, the shape of the cosmos, and other puzzles of the universe—while mapping convergences with the work of such artists as Paul Cezanne, Mark Rothko, Sol LeWitt, and Lee Krasner. Her account, focusing on questions she has investigated in her own scientific work, is illustrated by more than two hundred color images of artworks by modern and contemporary artists.
Thus Marcolli finds in still life paintings broad and deep philosophical reflections on space and time, and connects notions of space in mathematics to works by Paul Klee, Salvador Dalí, and others. She considers the relation of entropy and art and how notions of entropy have been expressed by such artists as Hans Arp and Fernand Léger; and traces the evolution of randomness as a mode of artistic expression. She analyzes the relation between graphical illustration and scientific text, and offers her own watercolor-decorated mathematical notebooks. Throughout, she balances discussions of science with explorations of art, using one to inform the other. (She employs some formal notation, which can easily be skipped by general readers.) Marcolli is not simply explaining art to scientists and science to artists; she charts unexpected interdependencies that illuminate the universe.
Praise for Lumen Naturae: Visions of the Abstract in Art and Mathematics
"This is an extraordinary, fascinating, and astonishing book."
– Mathematics Magazine
"In Marcolli's book, you will find lots of great art, bits explaining sundry parts of mathematics and physics, and insight as to how they all reflect on one another in her mind."
– Mathematical Reviews