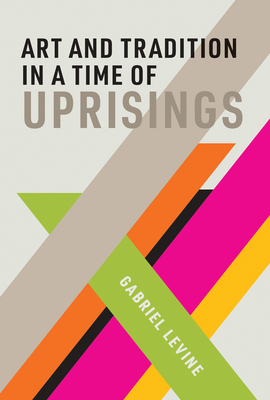 Art and Tradition in a Time of Uprisings
Publication Date:
March 24th, 2020
The MIT Press Bookstore
3 on hand, as of Dec 8 10:45am
(ART)
On Our Shelves Now
Description
Examining radical reinventions of traditional practices, ranging from a queer reclamation of the Jewish festival of Purim to an Indigenous remixing of musical traditions.
Supposedly outmoded modes of doing and making—from music and religious rituals to crafting and cooking—are flourishing, both artistically and politically, in the digital age. In this book, Gabriel Levine examines collective projects that reclaim and reinvent tradition in contemporary North America, both within and beyond the frames of art. Levine argues that, in a time of political reaction and mass uprisings, the subversion of the traditional is galvanizing artists, activists, musicians, and people in everyday life. He shows that this takes place in strikingly different ways for Indigenous and non-Indigenous people in settler colonies. Paradoxically, experimenting with practices that have been abandoned or suppressed can offer powerful resources for creation and struggle in the present.
Levine shows that, in projects that span "the discontinuum of tradition," strange encounters take place across the lines of class, Indigeneity, race, and generations. These encounters spark alliance and appropriation, desire and misunderstanding, creative (mis)translation and radical revisionism. He describes the yearly Purim Extravaganza, which gathers queer, leftist, and Yiddishist New Yorkers in a profane reappropriation of the springtime Jewish festival; the Ottawa-based Indigenous DJ collective A Tribe Called Red, who combine traditional powwow drumming and singing with electronic dance music; and the revival of home fermentation practices—considering it from microbiological, philosophical, aesthetic, and political angles.
Projects that take back the vernacular in this way, Levine argues, not only develop innovative forms of practice for a time of uprisings; they can also work toward collectively reclaiming, remaking, and repairing a damaged world.
About the Author
Gabriel Levine is an artist whose object-theater shows have toured North America, Europe, and the Middle East. An Assistant Professor of Drama Studies at Glendon College of York University in Toronto, he coedited Practice, copublished by the MIT Press and Whitechapel Gallery.