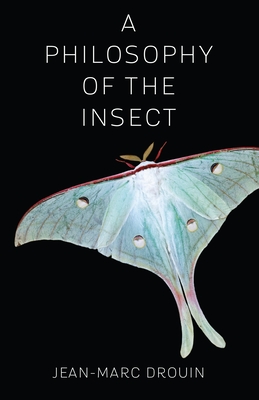 A Philosophy of the Insect
Publication Date:
October 1st, 2019
Publisher:
Columbia University Press
The MIT Press Bookstore
1 on hand, as of Nov 30 10:32am
(PHILO)
On Our Shelves Now
Description
The world of insects is at once beneath our feet and unfathomably alien. Small and innumerable, insects surround and disrupt us even as we scarcely pay them any mind. Insects confront us with the limits of what is imaginable, while at the same time being essential to the everyday functioning of all terrestrial ecosystems.
In this book, the philosopher and historian of science Jean-Marc Drouin contends that insects pose a fundamental challenge to philosophy. Exploring the questions of what insects are and what scientific, aesthetic, ethical, and historical relationships they have with humanity, he argues that they force us to reconsider our ideas of the animal and the social. He traces the role that insects have played in language, mythology, literature, entomology, sociobiology, and taxonomy over the centuries. Drouin emphasizes the links between humanistic and scientific approaches--how we have projected human roles onto insects and seen ourselves in insect form. Caught between the animal and plant kingdoms, insects force us to confront and reevaluate our notions of gender, family, society, struggle, the division of labor, social organization, and individual and collective intelligence. A remarkably original and thought-provoking work, A Philosophy of the Insect is an important book for animal studies, environmental ethics, and the history and philosophy of science.
About the Author
Jean-Marc Drouin is a retired professor of philosophy and the history of science at the National Museum of Natural History in Paris and a member of the Centre Alexandre Koyré. His works include L'Écologie et son histoire (1993) and L'Herbier des philosophes (2008). Anne Trager is a translator and editor based in France. She is the founder of Le French Book, an independent press publishing English translations of French fiction and providing translation and cross-cultural services.