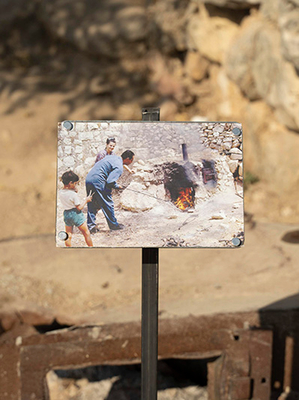 Nida Sinnokrot: Palestine Is Not a Garden
Publication Date:
April 2nd, 2024
Publisher:
Sternberg Press
Description
On the potential for practice-based research to decolonize the social, political, economic, and agricultural structures that govern the Occupied Palestinian Territories.
The ideal of the garden conjures conflicting imaginaries of security and abundance, disobedience and control, inside and outside, and the spectres of exile and return. These binaries have ontologically distinguished the garden from untamed wilderness. Throughout the Occupied Palestinian Territories (OPT), the garden also delineates a series of genealogies that range from the Ottoman-era and subsequent British privatization of commonly-owned land and the commons more broadly. The avowed colonial project of "making the desert bloom," the continued rise of neoliberalism, "bubble" economics, occupation, consumer debt, and rampant forms of real estate speculation have further conspired to complicate how we understand the contemporary meaning and concept of the garden.
Edited by Anthony Downey, and presenting research and material relating to an evolving series of projects, including the agricultural research platform Sakiya (located on a re-wilded hillside in the village of Ein Qinya, northwest of Ramallah), this volume explores how Nida Sinnokrot's practice reveals and outlines a potential future for the Palestinian garden as a community of practice. Involving farmers, crafts and small industry initiatives, artists, and scholars, the platform is a progressive research academy that proposes a sustainable model—through the production of experimental knowledge—for both knowledge production and exchange and, crucially, integrating local agricultural methods into the framework of an interdisciplinary cultural program.
This volume is published by Sternberg Press and the Art, Culture, and Technology (ACT) programme at MIT.
About the Author
Anthony Downey is Professor of Visual Culture in the Middle East and North Africa within the Faculty of Arts, Design, and Media at Birmingham City University. He sits on the editorial boards of Third Text, Digital War,
and Memory Mind & Media, and is the series editor for Research/Practice (Sternberg Press).