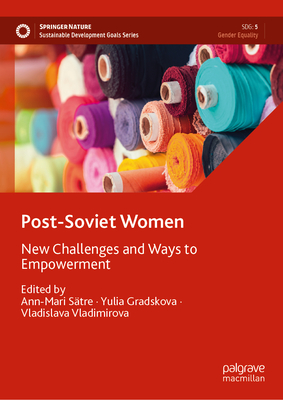 Post-Soviet Women: New Challenges and Ways to Empowerment (Sustainable Development Goals)
Publication Date:
October 27th, 2023
Publisher:
Palgrave MacMillan
Usually Ships in 1 to 5 Days
Description
This volume explores how different post-Soviet countries have reinterpreted and diverged from the Soviet gender roles and values. It synthesizes results from multiple empirical studies that attend to increasingly conservative features of political governance in the region, particularly the authoritarian regime in Russia. The authors consider diverse enactments of ideologies, policies and practices of gender equality and women's rights in crucial areas, such as legislative institutions, media, and social activism. The volume contributes to understanding post-Soviet societal dynamics relevant to United Nations Sustainable Development Goal 5, which emphasizes gender equality as part of fundamental human rights.