Discounted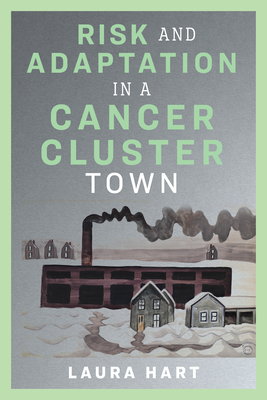 Risk and Adaptation in a Cancer Cluster Town (Nature, Society, and Culture)
Previous price:

$29.95
Current price:

$26.95
Publication Date:
June 16th, 2023
Publisher:
Rutgers University Press
Usually Ships in 1 to 5 Days
Description
In disease cluster communities across the country, environmental contamination from local industries is often suspected as a source of disease. But civic action is notoriously hampered by the slow response from government agencies to investigate the cause of disease and the complexities of risk assessment. 
In Risk and Adaptation in a Cancer Cluster Town, Laura Hart examines another understudied dimension of community inaction: the role of emotion and its relationship to community experiences of social belonging and inequality. Using a cancer cluster community in Northwest Ohio as a case study, Hart advances an approach to risk that grapples with the complexities of community belonging, disconnect, and disruption in the wake of suspected industrial pollution. Her research points to a fear driven not only by economic anxiety, but also by a fear of losing security within the community—a sort of pride that is not only about status, but connectedness. Hart reveals the importance of this social form of risk—the desire for belonging and the risk of not belonging—ultimately arguing that this is consequential to how people make judgements and respond to issues. Within this context where the imperative for self-protection is elusive, affected families experience psychosocial and practical conflicts as they adapt to cancer as a way of life. Considering a future where debates about risk and science will inevitably increase, Hart considers possibilities for the democratization of risk management and the need for transformative approaches to environmental justice.
Praise for Risk and Adaptation in a Cancer Cluster Town (Nature, Society, and Culture)
"Hart does an excellent job weaving local community narratives in with sociological insights and theories of risk and belonging. Risk and Adaptation in a Cancer Cluster Town offers a clear and important contribution to in-depth community studies of industrial risks and environmental health disaster."
— Peter Little
"Hart's account of Clyde, Ohio leaves the reader feeling as though they've come to know the residents of this town, and it skillfully captures the complexity underlying a community's response to chronic contamination and illness. It is an important contribution to the literature on risk, disasters, and the sociology of emotions."
— Norah MacKendrick