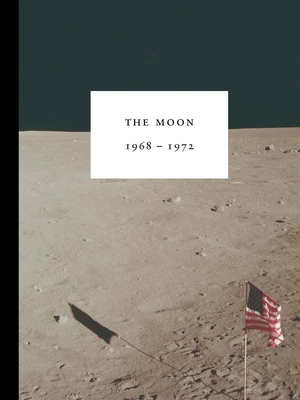 The Moon 1968-1972
Publication Date:
September 27th, 2016
Publisher:
T. Adler Books
The MIT Press Bookstore
1 on hand, as of Dec 5 4:07pm
(GS:CO)
On Our Shelves Now
Description
Snapshots from the moon: NASA photographs from the earliest manned space flights
NASA's Apollo program landed the first humans on the moon in 1969. In the next three years, Apollo sent 10 more men to the moon in five subsequent missions. The first moon landing in particular is a legendarily well-documented event, representing one of those rare moments in which the world was united in awe, witnessing the feat together on their television screens. But each Apollo mission also generated hundreds of photographs, many of which have only recently been released by NASA. A selection of these images--shot by the astronauts themselves with suit-mounted and handheld Hasselblad cameras--are gathered in this beautifully designed, affordable volume.
Many of the photographs, though shot originally for scientific, documentary purposes, have an extraordinary snapshot quality, boasting inadvertently artful compositions and effects: in one, a pair of astronaut's legs emerges upside down from the bottom of the frame; in another, a striding astronaut appears to glow against the black recesses of space.
Contextualized with background information about the Apollo Missions and the role of photographic documentation in them, the photographs in The Moon 1968-1972 are fascinating documents of the majesty of outer space, but also record the surface of the moon as a landscape of wonder. This is the moon of which E.B. White wrote in the July 1969 issue of The New Yorker: "The moon, it turns out, is a great place for men. One-sixth gravity must be a lot of fun, and when Armstrong and Aldrin went into their bouncy little dance, like two happy children, it was a moment not only of triumph but of gaity."