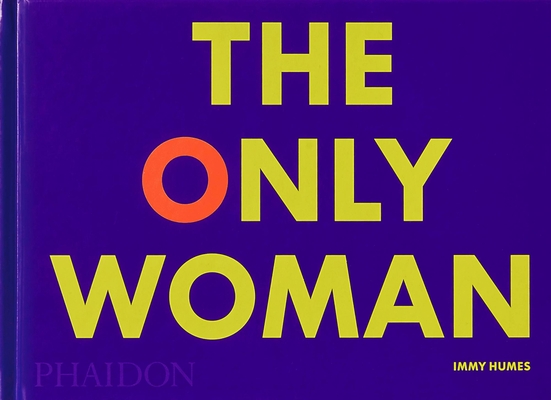 The Only Woman
Publication Date:
August 3rd, 2022
The MIT Press Bookstore
1 on hand, as of Sep 21 10:34am
(SS:GS)
On Our Shelves Now
Description
As seen in The New York Times, The Atlantic, and The Telegraph
A compelling gallery of women who made their way into a man's world, shown through group portraits each featuring a lone woman
An original approach to gender equality, this striking pictorial statement brings to light the compelling and undeniable phenomenon of 'the only woman': across time and cultures, groups of artists, activists, scientists, servants, movie stars, or metal workers have often included exactly and only one woman.
Covering examples from nearly 20 countries, from the advent of photography until the present day, author Immy Humes reveals and reframes how women and men have related socially in surprising and poignant ways. This is a fresh contribution to visual and cultural history full of unheard stories, courage, achievement, outrage, mystery, fun, and extraordinary women.
A unique focus on women and men in public life from 1860 to the present day charting the phenomenon of 'the only woman' from countries including the USA and the UK, France, Peru, Mexico, India, China, Japan, and Australia. The book features both unknown and well-known women from a diverse range of backgrounds including writers, conductors, civil-rights leaders, domestic workers, sportswomen, and lawyers as well as princesses, railway workers, boxing promoters, and astronauts.
Praise for The Only Woman
'The Only Woman dramatizes the high price of tokenism.' – Gloria Steinem
'It only takes one woman to make magic!' – Diane von Furstenberg
'A fascinating new book ... rich pickings.' – Samira Ahmed, Front Row, BBC Radio 4
'A simple but powerful premise.' – Amanpour & Co.
'With few words, [this] book speaks volumes.' – NPR
'Immy Humes portrays a compelling gallery of women who paved the way in journalism, politics and beyond.' –Telegraph
'Images and backstories of figures … as well as a bevy of unknowns, who defiantly left their mark on a man's world.' – Oprah Daily
'A compelling reflection on history and culture.' – Cool Hunting
'[One of] the year';s most giftable coffee table books.' – New York Magazine, The Strategist
'Ingenious.' – Elephant
'Serves as a powerful recount of women's roles in society and the ongoing fight for a seat at the table.' – Galerie
'Deeply satisfying.' – Hyperallergic
'A giftable glimpse of history.' – Bookpage
'Women that pushed their way into the shots, climbed the ladder, and used their voices – the most powerful weapon we have – to make change.' – Sandra Maas, Trailblazing Women Series at the Women's Museum of California
'100 group photos from throughout the history of photography, each of which features only one woman, while examining social equality.' – Publishers Weekly
'Get ready for a fascinating glimpse into history's unsung glass ceiling breakers.' – Stylist
'Will make for some really good conversations, and you'll learn a lot too.' – The Stripe
'Fascinating history.' – Jessica Bennett, Wait Really?
'A unique focus on women and men in public life from 1860 to the present day.' – Avocado Diaries