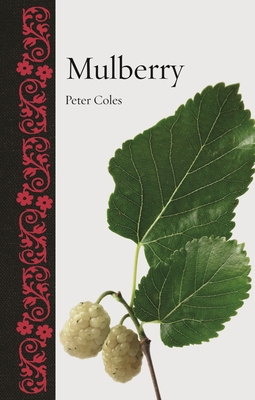 Mulberry (Botanical)
Publication Date:
December 15th, 2019
Publisher:
Reaktion Books
Special Order - Subject to Availability
Description
Since antiquity, few trees have had a greater impact on the world's cultures and economies than the mulberry. The sole food of the silkworm, the leaves of the mulberry brought prosperity not only to ancient China, but to all nations that learned the art of silk production. Mulberry bark was used to make the first paper, and the succulent, blood-red fruit of the black mulberry has inspired poets from Ovid to Shakespeare. The medicinal properties of all parts of the tree have been known for millennia, making it a tree of choice for medieval monastery gardens, while its anti-diabetic effects are opening exciting avenues of research today.
This sumptuously illustrated book tells the remarkable story of the mulberry tree and its migrations from China and Central Asia to almost every continent of the globe. It will appeal to all who wish to know more of the rich—and often juicy—history of this emblematic tree.
Praise for Mulberry (Botanical)
"Mulberry, a book celebrating the marvelous tree, goes beyond its ancient links to silk production to explore its role in everything from the oldest banknotes to modern drugs. . . . In the right hands, book series can be very satisfying. Reaktion Books has developed several over recent years. One of these is a delightful series called Botanical that aims to integrate the social, biological and historical contexts of a plant, tree or flower."
— Adrian Barnett
"Abundantly illustrated, and well-written. It's a story that's told well, and contains many good yarns. And. since author Coles is cofounder and editor of Morus Londinium—a website devoted to unravelling London's mulberry tree heritage—this is a book that's been written by an obvious enthusiast for its subject. . . . The back cover of Mulberry states, 'Since antiquity few trees have had a greater impact on the world's culture and economy than the mulberry.' That is a bold claim. Whether it is justified is always going to be questioned. But, Coles certainly does his best to substantiate that assertion. You are most cordially invited to read Mulberry and form your own view . . . "
— Botany One
"This is a beautifully made book. It features real sewn signatures and color photographs, some of which are two-page spreads of particularly interesting mulberry trees around England. The work would best be characterized as a natural history of the mulberry tree, of which there are three basic species, red, black, and white...It will be valuable for general readers and amateurs who have a propensity for botany."
— P. K. Strother, Boston College
"Few plants have been as influential on human life as this modest tree. . . . Author Coles is a consummate researcher and engaging writer in this addition to the series from Reaktion Books."
— English Garden
"Coles pursues the mulberry through legend, art, and literature, from ancient Chinese myths to Instagram, before a fascinating final chapter explores the many uses of the 'Tree of Plenty.' . . . A comprehensively researched and wide-ranging introduction to the subject."
— Gardens Illustrated
"Mulberries, in the minds of so many, are the trees that feed silkworms, but Coles expands that concept beyond measure. From palaeobotany to medicines to computer games Coles leads his readers through the breadth of the mulberry's cultural history. . . . The joy of the book is the lightness of touch in the prose deployed by Coles, writing in everyday speech rhythms that retain the interest of his readers and maintain momentum. . . . How deftly and succinctly Coles leads readers through ancient cultures and their territories and through centuries of legislation governing the growing and spreading of the mulberry. He succeeds in making legislation interesting. . . . The publishers have converted his material into a handsome volume commensurate with the quality within."
— Botanical Society of Britain & Ireland News
"Mulberry is another welcome newcomer for the Botanical series. . . . These, and other aspects—utilitarian, gastronomic, artistic, horticultural—are all fascinatingly pondered within the book's beautifully-illustrated and well-indexed pages."
— Hortus
"[Coming] from a unique and considerable amount of both primary and secondary research . . . [Mulberry] is an incredibly comprehensive monograph or study. . . . This is a book which succeeds on every level, being accessible and also sophisticated."
— Stephen J. Bowe, author of "Mulberry: The Material Culture of Mulberry Trees"
"A beguiling book full of fascinating and wide-ranging information about this globetrotting family of trees. This well-researched and aptly illustrated book honors the mulberry tree's many roles in human history—beyond that of providing fodder for the voracious silkworm—from medicine, music, to myth. A most enjoyable and informative read."
— Susan Whitfield, historian and author of "Silk, Slaves and Stupas"