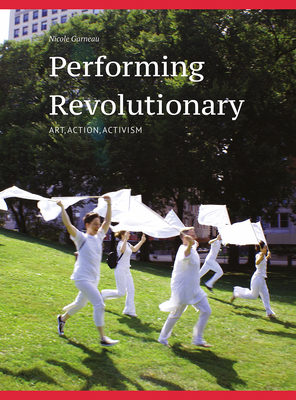 Performing Revolutionary: Art, Action, Activism
Publication Date:
April 15th, 2018
Special Order - Subject to Availability
Description
The result of five years of practice-based creative research focused on Nicole Garneau's UPRISING project, Performing Revolutionary presents a number of methods for the creation of politically charged interactive public events in the style of a how-to guide. UPRISING, a series of public demonstrations in eight locations in the United States and five in Europe, involved thousands of voluntary participants who came together to create radical change through performance art. Bringing together accounts by participants, writers, theorists, artists, and activists, as well as photographs and critical essays, Performing Revolutionary offers a fresh perspective on the challenges of moving from critique to action.
About the Author
Nicole Garneau is an interdisciplinary artist who makes site-specific performance and project art that is directly political, critically conscious, and community building. Anne Cushwa is an independent art historian, grant writer, and editor.