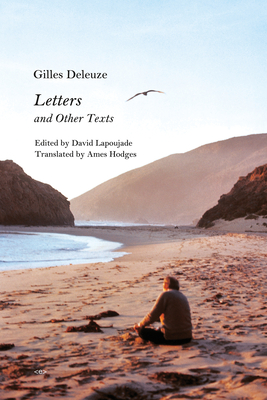 Letters and Other Texts (Semiotext(e) / Foreign Agents)
Publication Date:
June 23rd, 2020
Usually Ships in 1 to 5 Days
Description
A posthumous collection of writings by Deleuze, including letters, youthful essays, and an interview, many previously unpublished.
Letters and Other Texts is the third and final volume of the posthumous texts of Gilles Deleuze, collected for publication in French on the twentieth anniversary of his death. It contains several letters addressed to his contemporaries (Michel Foucault, Pierre Klossowski, François Châtelet, and Clément Rosset, among others). Of particular importance are the letters addressed to Félix Guattari, which offer an irreplaceable account of their work as a duo from Anti-Oedipus to What is Philosophy? Later letters provide a new perspective on Deleuze's work as he responds to students' questions.
his volume also offers a set of unpublished or hard-to-find texts, including some essays from Deleuze's youth, a few unusual drawings, and a long interview from 1973 on Anti-Oedipus with Guattari.
About the Author
Gilles Deleuze (1925-1995) was Professor of Philosophy at the University of Paris VIII, Vincennes/Saint Denis. He published 25 books, including five in collaboration with Félix Guattari.
David Lapoujade (born in 1964) is a French philosopher and a professor at the Université Paris-I Panthéon-Sorbonne. In addition to editing the posthumous collections of Deleuze's writings, Desert Islands and Two Regimes of Madness (both published in English by Semiotext(e)), he has written on pragmatism and the work of William James.