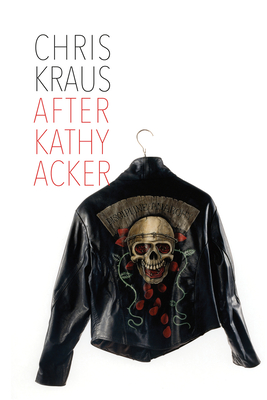 After Kathy Acker: A Literary Biography (Semiotext(e) / Active Agents)
Publication Date:
August 14th, 2018
Special Order - Subject to Availability
Description
The first authorized biography of postmodernism's literary hero, Kathy Acker.
Acker's life was a fable; and to describe the confusion and love and conflicting agendas behind these memorials would be to sketch an apocryphal allegory of an artistic life in the late twentieth century. It is girls from which stories begin, she wrote in her last notebook. And like other lives, but unlike most fables, it was created through means both within and beyond her control.
—from After Kathy Acker
Rich girl, street punk, lost girl and icon… scholar, stripper, victim, and media-whore: The late Kathy Acker's legend and writings are wrapped in mythologies, created mostly by Acker herself. Twenty years after her death, Acker's legend has faded, making her writing more legible.
In this first, fully authorized, biography, Chris Kraus approaches Acker both as a writer and as a member of the artistic communities from which she emerged. At once forensic and intimate, After Kathy Acker traces the extreme discipline and literary strategies Acker used to develop her work, and the contradictions she longed to embody. Using exhaustive archival research and ongoing conversations with mutual colleagues and friends, Kraus charts Acker's movement through some of the late twentieth century's most significant artistic enterprises.
Beginning in her mid-teens, Acker lived her ideal of the Great Writer as Cultural Hero, and as Kraus argues, she may well have been the only female writer to succeed in assuming this role. She died of untreated cancer at an alternative clinic in Tijuana when she was fifty years old, but the real pathos of Acker's life may have been in the fact that by then she'd already outlived her ideal.
About the Author
Chris Kraus is the author of four novels, including I Love Dick and Summer of Hate; two books of art and cultural criticism; and most recently, After Kathy Acker: A Literary Biography. She received the College Art Association's Frank Jewett Mather Award in Art Criticism in 2008, and a Warhol Foundation Art Writing grant in 2011. She lives in Los Angeles.
Praise for After Kathy Acker: A Literary Biography (Semiotext(e) / Active Agents)
Completely enthralling…A new generation of writers will be inspired by Kathy. It's a gift to Kathy Acker and her legacy, and a gift to all the women who read Chris' books.—Lenny Letter—
This critical biography is a wonderful read for long-time fans of both Acker and Kraus, and it will likely be an engaging one even for those unfamiliar with their work, but who are interested in the development and vicissitudes of an accomplished artist's life.
—Chicago Review of Books—