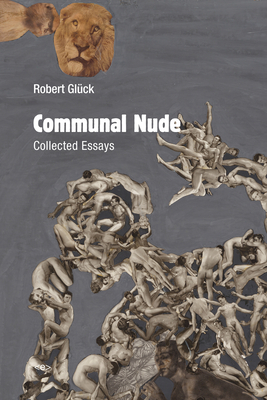 Communal Nude: Collected Essays (Semiotext(e) / Active Agents)
Publication Date:
May 13th, 2016
The MIT Press Bookstore
1 on hand, as of Nov 30 10:32am
(SEMIO)
On Our Shelves Now
Description
The collected essays of the cofounder of the New Narrative movement, on theory, identity, poetry, and muses from Kathy Acker to Georges Bataille.
I read and wrote to invoke what seemed impossible—relation itself—in order to take part in a world that ceaselessly makes itself up, to "wake up" to the world, to recognize the world, to be convinced that the world exists, to take revenge on the world for not existing.
—from Communal Nude
Since cofounding San Francisco's influential New Narrative circle in 1979, Robert Glück has been one of America's finest prose stylists of innovative fiction, bending narrative into the service of autobiography, politics, and gay writing. This collection brings together for the first time Glück's nonfiction, a revelatory body of work that anchors his writing practice. Glück's essays explore the ways that storytelling and selfhood are mutually embedded cultural forms, cohering a fractured social reality where generating narrative means generating identity means generating community. "I'd laugh at (make art from) any version of self," Glück writes, "I write about these forms—that are myself—to dispense with them, to demonstrate how they disintegrate before the world, the body." For any body—or text—to know itself, it must first see how it sees the world, and understand itself as writing.
Glück's essays affirm this radical narratorial precept in rich spirals of reading, self-reflection, anecdote, escapade, and "metatext." These texts span the author's career and his creative affinities—from lost manifestos theorizing the poetics of New Narrative; to encomia for literary and philosophic muses (Kathy Acker, the HOW(ever) poets, Frank O'Hara, Georges Bataille, and others); to narrative journalism, book reviews, criticism, and public talks. Many of the texts are culled from obscure little magazines and ephemeral online sources; others have never been published. As lucid as story, as lush as theory, and as irresistible as gossip, Glück's essays are the quintessence of New Narrative theory in practice.
Praise for Communal Nude: Collected Essays (Semiotext(e) / Active Agents)
...I like Glück's writing for its sensuality, its generosity, and its enthusiasm.—Hyperallergic—
Glück's writing, a paean to the political and social functions of pleasure and delight...
—MAKE Literary Magazine—