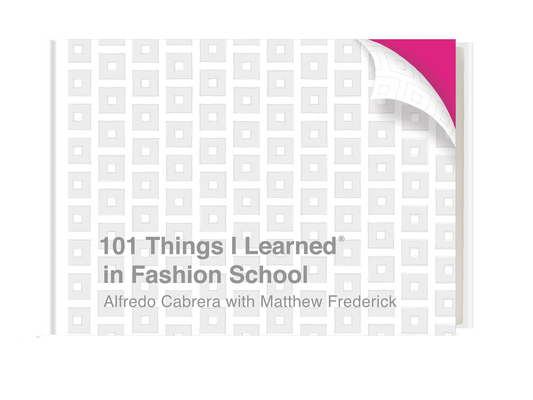 101 Things I Learned® in Fashion School
Publication Date:
August 31st, 2021
Usually Ships in 1 to 5 Days
Description
A guide to surviving and thriving in fashion school, from an award-winning fashion designer and illustrator
Success in fashion school requires more than a passion for fashion. It calls for the student to understand the cultural forces that shape what we wear and why we wear it; to develop a wide range of practical, aesthetic, and intellectual skills; and to work hands-on. This accessible guide assists the aspiring fashion designer on this journey with unique illustrated lessons on such topics as:
• how to identify the target customer, set priorities, select fabrics, and integrate details
• how to measure the human form, cut fabric, and pivot a dart
• why you haven't designed a garment if you don't know how it will be made
• how the nuclear bomb dropped on Hiroshima reshaped our understanding of fashion
• illustration fundamentals, including proportions, poses, lighting, and rendering
• practical information on the industry, including key terms, who does what in the industry, and the workings of the fashion calendar
Written by an experienced fashion designer, illustrator, and instructor, 101 Things I Learned® in Fashion School is an essential resource for beginning fashion students, recent graduates, experienced professionals, and anyone looking for a deeper understanding of how and why the clothes we wear—or choose not to wear—are designed and made.