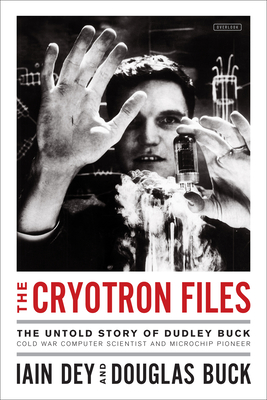 The Cryotron Files: The Untold Story of Dudley Buck, Cold War Computer Scientist and Microchip Pioneer
Publication Date:
October 9th, 2018
The MIT Press Bookstore
1 on hand, as of Nov 30 10:32am
(MITA)
On Our Shelves Now
Description
Dr. Dudley Allen Buck was a brilliant young scientist on the cusp of fame and fortune when he died suddenly on May 21, 1959, at the age of 32. He was the star professor at MIT and had done stints with the NSA and Lockheed. His latest invention, the Cryotron—an early form of the microchip—was attracting attention all over the globe. It was thought that the Cryotron could guide a new generation of intercontinental ballistic missiles to their targets. Four weeks before Dudley Buck's death, he was visited by a group of the Soviet Union's top computer experts. On the same day that he died from a mysterious sudden bout of pneumonia, his close colleague, Dr. Louis Ridenour, was also found dead from similar causes. Two top American computer scientists had unexpectedly died young on the same day. Were their deaths linked? Two years old when his father died, Douglas Buck was never satisfied with the explanation of his father's death and has spent more than 20 years investigating it, acquiring his father's lab books, diaries, correspondence, research papers and patent filings. Armed with this research, award-winning journalist Iain Dey tells, with compelling immediacy, the story of Dudley Buck's life and groundbreaking work, starting from his unconventional beginnings in California through to his untimely death and beyond. The Cryotron Files is at once the gripping narrative history of America and its computer scientists during the Cold War and the dramatic personal story of rising MIT star Dudley Buck in the high-stakes days of spies, supercomputers, and the space and nuclear race.