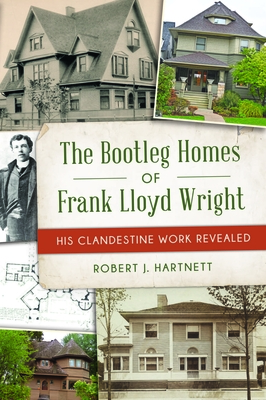 The Bootleg Homes of Frank Lloyd Wright: His Clandestine Work Revealed (Landmarks)
Publication Date:
June 19th, 2023
Usually Ships in 1 to 5 Days
Description
Uncover the secret Chicago laboratory of Frank Lloyd Wright's Prairie Style.
Before Frank Lloyd Wright officially launched America's most famous architectural career, he was designing the building blocks of his legendary prairie style on the side. In violation of his contract with his employers, Adler and Sullivan, Wright moonlighted as an independent architect from his Oak Park studio. From 1892 through the spring of 1893, he experimented with the elements that would become his signature in houses in Chicago, La Grange and Oak Park. The full roster of these "bootleg homes" has remained a matter of mystery and debate. Robert Hartnett seeks to provide the first definitive account of the hidden artifacts of Wright's storied legacy.