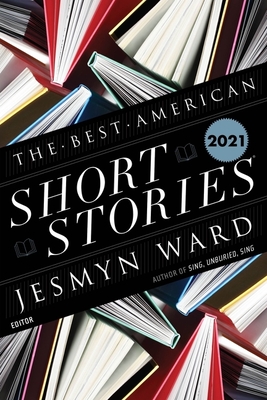 The Best American Short Stories 2021
Publication Date:
October 12th, 2021
Usually Ships in 1 to 5 Days
Description
A collection of the year's best stories selected by celebrated two-time National Book Award winner Jesmyn Ward
In her introduction to The Best American Short Stories 2021, guest editor JesmynWard says that the best fiction offers the reader a "sense of repair."The stories in this year's collection accomplish just that, immersing the reader in powerfully imagined worlds and allowing them to bring some of that power into their own lives. From a stirring portrait of Rodney King's final days to a surreal video game set in the Middle East,with real consequences, to an indigenous boy's gripping escape from his captors, this collection renders profoundly empathetic depictions of the variety of human experience. These stories are poignant reminders of the possibilities of fiction: as you sink into world after world, become character after character, as Ward writes,you"forget yourself, and then, upon surfacing, know yourself and others anew.
The Best American Short Stories 2021 includes
GABRIEL BUMP • BRANDON HOBSON • DAVID MEANS• JANE PEK • TRACEY ROSE PEYTON • GEORGE SAUNDERS • BRYAN WASHINGTON • KEVIN WILSON • C PAM ZHANG and others
Praise for The Best American Short Stories 2021
"As guest editor of this year's entry in the Best American Short Stories series, Ward has assembled a brilliant and moving collection...These 20 stories capture beautiful and devastating human experiences and the tales we tell to persevere. Contributors' captivating prose and incredible storytelling will plunge readers into fascinating worlds and challenge them to take on new perspectives."--Booklist, STARRED review    —