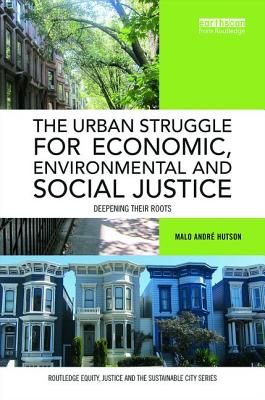 The Urban Struggle for Economic, Environmental and Social Justice: Deepening their roots (Routledge Equity)
This product is not returnable.
Publication Date:
November 23rd, 2015
Usually Ships in 1 to 5 Days
Description
This book discusses the current demographic shifts of blacks, Latinos, and other people of colour out of certain strong-market cities and the growing fear of displacement among low-income urban residents. It documents these populations' efforts to remain in their communities and highlights how this leads to community organizing around economic, environmental, and social justice. The book shows how residents of once-neglected urban communities are standing up to city economic development agencies, influential real estate developers, universities, and others to remain in their neighbourhoods, protect their interests, and transform their communities into sustainable, healthy communities. These communities are deploying new strategies that build off of past struggles over urban renewal. Based on seven years of research, this book draws on a wealth of material to conduct a case study analysis of eight low-income/mixed-income communities in Boston, New York, San Francisco, and Washington, DC.
This timely book is aimed at researchers and postgraduate students interested in urban policy and politics, community development, urban studies, environmental justice, urban public health, sociology, community-based research methods, and urban planning theory and practice. It will also be of interest to policy makers, community activists, and the private sector.