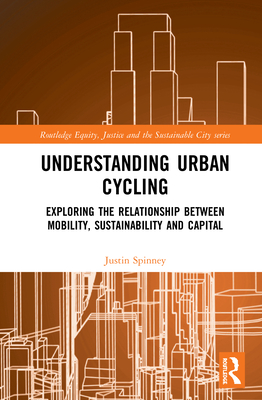 Understanding Urban Cycling: Exploring the Relationship Between Mobility, Sustainability and Capital (Routledge Equity)
This product is not returnable.
Publication Date:
October 29th, 2020
Usually Ships in 1 to 5 Days
Description
Academic interest in cycling has burgeoned in recent years with significant literature relating to the health and environmental benefits of cycling, the necessity for cycle-specific infrastructure, and the embodied experiences of cycling.
Based upon primary research in a variety of contexts such as London, Shanghai and Taipei, this book demonstrates that recent developments in urban cycling policy and practice are closely linked to broader processes of capital accumulation. It argues that cycling is increasingly caught up in discourses around smart cities that emphasise technological solutions to environmental problems and neoliberal ideas on individual responsibility and bio-political conduct, which only results in solutions that prioritise those who are already mobile. Accordingly, the central argument of the book is not that the popularisation of cycling is inherently bad, but that the manner in which cycling is being popularised gives cause for social and environmental concern. Ultimately the book argues that cycling has now become a vehicle for sustaining pro-growth agendas rather than subverting them or shifting to sustainable no-growth/de-growth and less technologically driven visions of modernity.
This book makes an innovative contribution to the fields of Cycling Studies, Mobilities and Transport and will be of interest to students and academics working in Human Geography, Transport Studies, Urban Studies, Urban Planning, Public Policy, Sociology and Sustainability.