Discounted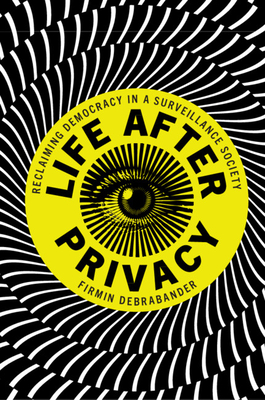 Life After Privacy: Reclaiming Democracy in a Surveillance Society
Previous price:

$26.95
Current price:

$24.95
Publication Date:
September 8th, 2020
Publisher:
Cambridge University Press
Usually Ships in 1 to 5 Days
Description
Privacy is gravely endangered in the digital age, and we, the digital citizens, are its principal threat, willingly surrendering it to avail ourselves of new technology, and granting the government and corporations immense power over us. In this highly original work, Firmin DeBrabander begins with this premise and asks how we can ensure and protect our freedom in the absence of privacy. Can--and should--we rally anew to support this institution? Is privacy so important to political liberty after all? DeBrabander makes the case that privacy is a poor foundation for democracy, that it is a relatively new value that has been rarely enjoyed throughout history--but constantly persecuted--and politically and philosophically suspect. The vitality of the public realm, he argues, is far more significant to the health of our democracy, but is equally endangered--and often overlooked--in the digital age.