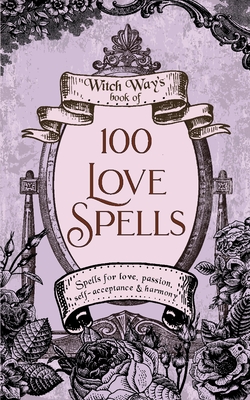 100 Love Spells (Witch Way's Book of)
This product is not returnable.
Publication Date:
February 23rd, 2021
Publisher:
Witch Way Publishing
Usually Ships in 1 to 5 Days
Description
Let love be the key to set your magic free
There are a lot of misconceptions about love magic. Many people think love and their mind gutters to romance and sex. Love is more than that. It is love for family, friends, lovers, self, and pets. It is about courage, healing, and confidence. From rituals, charms, recipes, affrimations, and tips we offer over 100 ways you can bring love into your life.
The power of love is alive Diverse in practice and style, 100 Love Spells is a compendium of love magic brought to you from various witches and authors of Witch Way Magazine. Packed with practical magic for the novice and expert alike, this book offers a bit of magic for all the world's love witches. With these easy to master spellcasting tips and tricks you will learn how to:
Attract love with spells for confidence, glamour, and passion.
See your destiny with the power of divination.
Conjure love potions and edible magic for your heart's content.
Awaken lust and celebrate your sensuality.
Understand the ethics of love magic and free will.
Whether you are looking for new love, strengthening an existing one, or healing yourself in the process, 100 Love Spells is for those looking to enhance their lives with the potent and powerful magic of love.