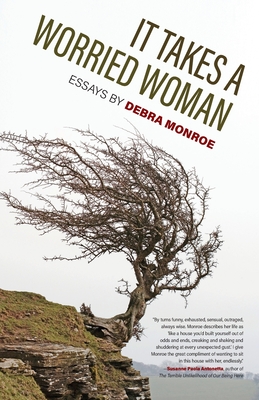 It Takes a Worried Woman: Essays (Crux: The Georgia Literary Nonfiction)
Publication Date:
October 15th, 2022
Publisher:
University of Georgia Press
Usually Ships in 1 to 5 Days
Description
Debra Monroe has always written about the source of trouble, "that one incident you zero down to and everything bad that happens afterward happens because of it." The illusion that every problem has a clear-cut cause and discernible solution is apparently her gateway drug. It Takes a Worried Woman explores the outer limits of her faith that all past hardship could have been prevented and all future hardship might still be.
Yet one person's trouble is often a small eddy in the outflow of history, and this book becomes a meditation on the price of effort exerted against fixed circumstances. Dense with history, lyrical, at times darkly funny, these essays explore sexism, racism, hate speech, violence, Monroe's grief about dwindling access to the natural world, and her fears as her daughter's adult life unfolds. Whether depicting the ubiquitous pressure to marry, the search for a shape-shifting familiar old enough to be her mother, or childcare as a game of risk, Monroe takes a measured look at problems that could be solved, problems that may never be, and at all the ways that trouble is big but hope, new strategies, fresh patience, and endurance are eventually big enough.