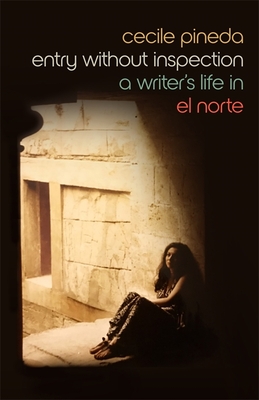 Entry Without Inspection: A Writer's Life in El Norte (Crux: The Georgia Literary Nonfiction)
Publication Date:
November 15th, 2020
Publisher:
University of Georgia Press
Usually Ships in 1 to 5 Days
Description
Cecile Pineda--award-winning Chicana novelist, memoirist, theater director, performer, activist--felt rootless throughout much of her life. Her father was an undocumented Mexican immigrant, and her mother was a French-speaking immigrant from Switzerland. Pineda, born in New York City, felt culturally disconnected from both of her parents, while also ill at ease in U.S. culture. In her life, we see the strange intersection of immigrant politics, troubles with ethnic identity, and the instability of family ties.
In Entry Without Inspection, Pineda brings it all together, reconciling her past (much of which she had to piece together from vague memories and parental clues) while tracing how she formed her own identity through prose and theater in the absence of known roots. But as Pineda discovers, her life story doesn't belong solely to her but is interwoven with those of her families, whether biological or chosen, and of the world around her. Because of this, Pineda's memoir features parallel stories, that of her life running alongside and being informed by those of other immigrants.
Pineda traces her story while also documenting the work of the first whistleblower to reveal an immigrant death in detention, in 2009, with the storylines converging to reveal the lasting consequences of U.S. immigration policy. She explores the ripple effects of these policies over generations, revealing the shocking truths of marginalization and deportation. Pineda exposes both the cultural losses and the traumatic aftereffects of misguided U.S. immigration policy. Entry Without Inspection is a truly American story in all its historical and emotional complexity, one in which personal ethics and political commentary are necessarily and inextricably interwoven.